I made my chocolate fudge cookies from my friend's recipe on Saturday! They contain a lot of chocolate and butter and other things that are meant to be consumed in small quantities, but they taste so goooood!
This is what they look like when they're filling up the cookie jar!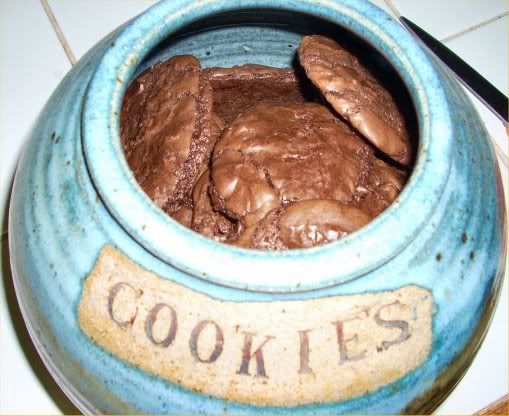 Also, off topic:
In terms of college textbook-buying,
bigwords.com
saves my life. That, and international editions. For serious--even though I could probably, technically
afford
to purchase books at full price, things like the Stewart Calculus 6e priced at $225 new or $100+
used
were making me go all D: .